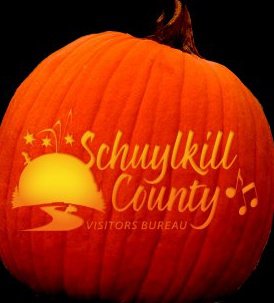 Foliage.org: What are the projected dates Pottsville,  Pennsylvania peak foliage season? 
October 7-19, 2009
Are there areas, vistas, scenic lookouts or other destinations within Pottsville that are known for their uniquely beautiful autumn foliage displays? 
Lewistown Valley, approx 7 miles east of Pottsville on the Tumbling Run Road., Ringtown Overlook, 2 miles north of Shenandoah north of Pottsville., Mahantongo Valley from Route 125 3 miles north of Hegins, Hawk Mountain Sanctuary, North Lookout 3 miles east of Port Clinton.
What are the local and regional roads or highways that are favorite scenic routes for Fall tourists? 
Routes 61 and 924 between Port Clinton and Hazleton, Route 443 between Pine Grove and Andreas, Route 25 between Newtown and Sacramento.
What festivals or other public events are taking place during the Fall foliage season? 
Tamaqua Heritage Day
Ashland Apple Festival



Are there historic or cultural sites that are popular destinations for Fall foliage travelers? What are they? 
Hawk Mountain Sanctuary, Kempton, Sweet Arrow Lake Park, Pine Grove.  Yuengling Brewery Museum and Tour, Pottsville, Pioneer Tunnel Coal Mine Tour and Scenic Train Ride, Ashland.
What are some other popular tourist attractions for autumn travelers to Pottsville. What are some of the less well known, but much loved local attractions? 
Jerry's Classic Cars and Collectibles Museum in Pottsville.
Are there favorite destinations for history, literature, architecture buffs, or antique collectors? What are they? 
Pottsville Architecture has been often complimented by visitors to the region.  Also the Tamaqua Train Station is popular.
What are some helpful resources for discovering local inns, bed and breakfasts, lodges, boutique hotels, and other local lodging and dining? 
Schuylkill County Visitors Bureau, 200 East Arch Street, Pottsville.  1-800-765-7282 or www.schuylkill.org
We thank the Schuylkill County Visitors Bureau  for providing us with this information on PA fall foliage travel.