Foliage.org: What are the projected dates for Massachusetts' foliage season?
Fall is the perfect time to visit North of Boston as the foliage seasons begins around the first of October and peaks between Oct. 15-21.
Foliage.org: Are there towns within the north of Boston region that are known for their autumn foliage displays?
The 34 cities and towns of Essex County offer plenty to do and see. Well-known for its beautiful open spaces, spectacular coastline, scenic routes, state parks and forests, the area north of Boston is great to visit throughout the foliage season. Click on www.northofboston.org and www.escapesnorth.com to learn more.
Foliage.org:What roads and highways in Massachusetts are popular scenic routes for fall tourists?
Come discover an exceptional coastal route! The Essex Heritage Scenic Byway is a federally-designated 64-mile scenic shoreline route traversing 13 coastal communities and highlighting mile after mile of remarkable places to see and stay. Thread your way along the Scenic Byway and experience the best of what the New England seaboard has to offer: dramatic coastlines, historic seaports, colonial era farms, small village centers, expansive estates, and a wealth of period architecture ranging from First Period dwellings to Gilded-Age mansions.
Route 133 winds along beautiful country back roads through picture-perfect New England towns such as Essex, Ipswich, Rowley and Georgetown.
Route 1A from Beverly to Newburyport travels through exquisite open spaces and farms via Ipswich, which boasts more pre-1725 houses still standing than any other town in the U.S.




Foliage.org: Please describe any fall festivals or other public events that place in Massachusetts during foliage season.
Gran Prix of Gloucester
The Gran Prix of Gloucester is two days of national caliber races where competitors from all over the U.S., Canada & Europe converge to race on the most beautiful race course in North America. For more information, call 978-462-2634 or visit www.gpgloucester.com
Newburyport Fall Festival
A Newburyport tradition, the Fall Harvest Festival features talented artisans throughout historic downtown Newburyport offering handmade crafts & artwork, great local food vendors, live music and Kids Korner with live children's entertainment, face painting, and the very popular Teddy Bear Parade! For more information, visit www.newburyportchamber.org
Pumpkin Festival at Cogswell's Grant in Essex
Enjoy horse-drawn wagon rides, pumpkin carving and decorating, pie-eating contests, cider pressing, crafts and games. Choose a jack-o-lantern from our pumpkin patch and enjoy hot mulled apple cider. The historic Cogswell's Grant house will also be open for tours. For information, visit www.historicnewengland.org
Green Meadow Farm's Annual Harvest Festival
Listen to music from Back Eddy Bluegrass and enjoy excellent food, fresh baked goods and organic produce. Hayrides, pony rides and the Farm's animals will entertain the kids, along with special children's activities. Admission is free! This event takes place from 11 a.m. – 3 p.m. For more information, visit www.gmfarm.com
Annual Rockport Harvest Festival
Celebrate the fall in Rockport with a weekend filled with activities and entertainment for the whole family. For more information, visit www.rockportusa.com
Foliage.org: Are there historic sites that are also known for their fall foliage displays?
There are various historical sites throughout the North of Boston that are popular to visit year-round, but gain extra beauty during the fall season. For historic house tours, guided walking tours, and suggested hiking trails through the many state parks and open land, please visit www.northofboston.org and www.escapesnorth.com.
Foliage.org: Are there towns that are favorite destinations for history, literature, or architecture buffs, or antique collectors?
Each town North of Boston is historically and culturally significant as the next. Essex County is also known for having more First Period (1625-1725) houses constructed by America's earliest settlers than anywhere else in the country. Some of our popular destinations include Salem, Gloucester, Marblehead, Ipswich and Newburyport. Learn more about the life of the famous author Nathaniel Hawthorne while visiting the House of Seven Gables, or ample down Chestnut Street in Salem to view Federal homes. Cape Ann, which includes Gloucester, Rockport, Essex, and Manchester-by-the-Sea, has drawn artists, architects, and writers to its quaint, seaside locations. Marblehead offers plenty to do and see and is renowned for its art association, museum and historical society as well as tradition of festivals. Explore the range of architecture throughout Ipswich, from its colonial homes to the Crane Estate at Castle Hill. For more on art, architecture, literary and historical events in the region, visit www.escapesnorth.com.
Foliage.org: What are favorite tourist attractions of autumn travelers? What are some less well-known but much loved attractions?
Old Burial Hill, Orne St, Marblehead. Located in the old port of town, Old Burial Ground is one of the oldest graveyards in New England and set on top of a of a hill that overlooks the town, harbor, foliage. Contact: www.visitmarblehead.com
Old town Hill, Newbury. A three-mile network of trails and pathways leads you through thriving wetlands and up to landscape views of this corridor of protected open space along the parker river. It is a spectacular mix of tidal river, salt marsh, open fields and woodlands that define the hills and lands to the west. Contact: https://www.thetrustees.org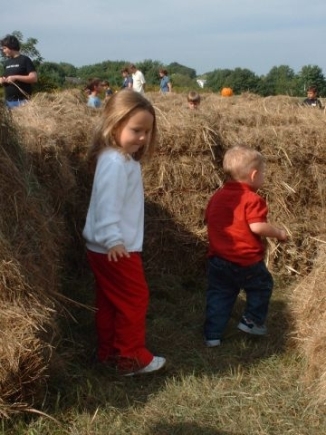 Maudslay State Park, Newburyport. Located alongside the Merrimack River, this park features exquisite landscapes of rolling meadows, towering pines, and one of the largest naturally occurring stands of mountain laurel in Massachusetts. A perfect place for walking, biking, picnicking and horseback riding. Contact: https://www.mass.gov/dcr/parks/northeast/maud.htm.
Harold Parker State Forest, North Andover. Explore 3,000 acres of Central Hardwood-Hemlock-White Pine. Recreational opportunities include hiking, mountain biking, fishing, hunting, horseback riding, swimming, camping and picnicking. The forest has over 35 miles of logging roads and trails and offers quiet seclusion to off-road hikers and bikers. Contact: https://www.mass.gov/dcr/parks/northeast/harp.htm
Cogswell's Grant, Essex. The summer home of Bertram K. and Nina Fletcher Little, preeminent collectors of American decorative arts in the mid 20th century. This decorated home is rich in atmosphere and crowded with collections of things that have since defined the country look. Tours of the home and various events on the property run from June 1st through October 15th. Contact: https://www.historicnewengland.org
Halibut Point State Park, Rockport. Halibut Point is a uniquely beautiful coastal seascape. Formerly the Babson Farm granite quarry, the park is managed for scenic, historic and conservation purposes by the Massachusetts Department of Conservation and Recreation and the Trustees of Reservations. An adjacent property, Sea Rocks, is owned by the Town of Rockport and open for public use. Here you can explore the park's trails and tide pools, picnic on its rocky ledges, enjoy its sweeping views, and learn about Cape Ann's historic granite industry. Hours: Open year-round, daily, sunrise to sunset. Contact: https://www.mass.gov/dcr/parks/northeast/halb.htm
Foliage.org: What are favorite fall destinations or activities of families traveling with children in Massachusetts?
Salem's Haunted Happenings
Come celebrate America's most exciting Halloween Festival in the bewitching seaport of Salem, MA. This month-long celebration features parades, street vendors, spooky tours, and spirited events. For more information, visit www.hauntedhappenings.org
Topsfield Fair
Capture a slice of Americana at America's Oldest Agricultural Fair, celebrating 191 years in October 2009. The Topsfield Fair runs from Oct. 2-12. Don't miss the New England Giant Pumpkin weigh-off, where pumpkins can weigh as much as 1,000 pounds or more. See livestock, beekeeping, agricultural exhibits, tractor pulls, a juried art show and the ever-popular Robinson's Racing Pigs– all part of a great day at the fair. This year's fair also features Jeff Corwin's Live Animal Show and a concert by LeAnn Rimes. To learn more, visit www.topsfieldfair.org
Kimball Farm Corn Maze>
Who knew getting lost could be so much fun? Kimball Farm in Haverhill has created its third annual corn maze, and you're invited to find your way out day or night! Enjoy a "Full Moon Maze" on October 2-3, using flashlights and moonlight to guide you on your path through the corn. In October, experience a Haunted Halloween Maze where ghosts and ghouls of all kinds welcome visitors! The farm also features Pony rides, pumpkin launching, face painting, a petting zoo and hayrides to complete quintessential New England experience. For more information, visit www.kimballfarmcornmaze.com
Cider Hill Farm, 45 Fern Ave, Amesbury – throughout Thanksgiving
Via hay ride through the beautiful orchards. Experience life's simple pleasures when you visit this family-run farm, and explore its over 145 acres of rolling fruit orchards, vegetable fields and woodlands. Cider Hill Farm began nearly a quarter of a century ago when Ed and Eleanor Cook purchased an old dairy Farm with the hope of transforming it into an apple farm. Not long after that, the Cook's son, Glenn, along with his new bride, Karen, bought the adjacent farm so they could start a quality life together. Now, three generations of Cooks diligently tending to the chores, offers a special spot where families and individuals can come and savor the fruits of their labor. Open daily, 8 a.m. – 6 p.m. Contact: www.ciderhill.org
Foliage.org: Please name a few helpful resources for discovering Massachusetts's inns, B&B's and boutique Hotels
www.northofboston.org
www.escapesnorth.org