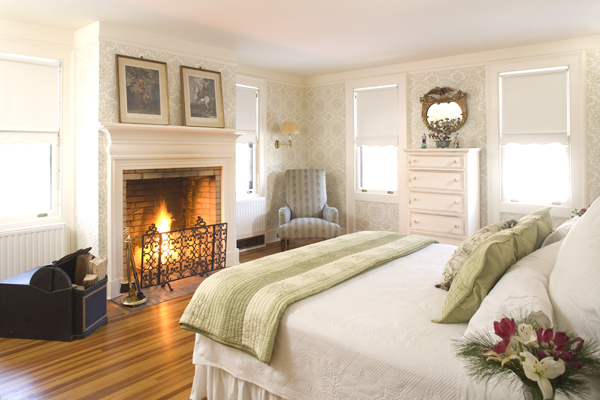 Rock Hall Luxe Lodging  is an award winning B&B located in Litchfield County, Connecticut. This romantic bed and breakfast offers exquisitely appointed Master Guest Rooms, rejuvenating Spa Services and lavish resort style amenities. This B and B is nestled in The Litchfield Hills and Southern Berkshires of New England, a perfect destination for fall foliage trips. Rock Hall Luxe Loding sits atop the highest point in historic Colebrook, Connecticut, and is a beautiful place for a New England Bed and Breakfast stay.
Foliage.org: Tell our readers the brief history of Rock Hall Luxe Lodging, and your experience as an innkeeper.
We turned our Addison Mizner designed century old estate which was our country home and is listed on the National Register of Historic Places into boutique luxury lodging when my husband left Finance several years ago.  We had travelled and entertained extensively our whole lives – particularly when Michael was a Managing Director on Wall Street –  and had a very good idea of the things we liked and didn't like from our own personal experiences and wanted to create a very special destination in the Litchfield Hills/Southern Berkshires.

Is your inn a member of any Bed and Breakfast associations?
Yes, we are members of The Litchfield Hills Bed and Breakfast Association, The Connecticut Lodging Association, The Professional Association of Innkeepers, The Berkshire Visitors Bureau, The Litchfield Hills/Northwest Connecticut Convention and Visitors Bureau.
What have guests said they enjoyed most about their stay at Rock Hall Luxe Lodging?
The quiet, the exclusivity, the decor, the food, the attention to detail, the activities and amenities available at Rock Hall itself are comments that guests share with us over and over again.



What is your B&B's favorite destination for local Connecticut foliage trips?
Luckily for us, our own 23 acre park-like grounds are magnificent and are the perfect destination for breathtaking fall foliage. We actually boast one of the largest collections of specimen trees in New England!  If we leave the property for fall foliage it would have to be in an amazing Loon Meadow Farm horse drawn antique carriage to get a tour just beyond our gates through the Colebrook and Norfolk, CT countryside which is completely rural and pristine and during Fall Foliage unbeatable for color.
What are other popular Colebrook, Connecticut tourist attractions?
Infinity Hall and the Norfolk Chamber Music Festival just 3 miles down the road.
Name your favorite local pubs, diners, or restaurants and what you like about each.
Infinity Bistro and Wood Creek Grill have become our "go to" dining spots.  Ambitious menus, attractive presentation, good service, attractive décor make them great dining options just a few minutes away.  The Old Inn on the Green in New Marlborough MA, Pastorale in Lakeville, Da Capo and West Street Grill in Litchfield, CT and Café Adam in Great Barrington MA are all personal favorites.
What local attractions do you recommend for evening entertainment?
Infinity Hall for live Rock, Blues, Jazz, Norfolk Chamber Music Festival for Classical Music, The Gilson for Movie and Dinner, Music Mountain, Tanglewood and Jacob's Pillow for seasonal cultural offerings
Does Rock Hall Luxe Lodging specialize in certain B&B food? Name a few guest favorites.
We are more of a luxury, resort style, boutique lodging than a B&B – there are no muffins here! We specialize in sophisticated Mediterranean inspired cuisine with a few additions like house cured Gravlax and house smoked Trout.  We grow quite a bit of our own produce and support many local purveyors.  Guests love our artisanal breads, local aged cheeses, Harney Teas and Barrington Roasters coffee – we are farm to table in our approach.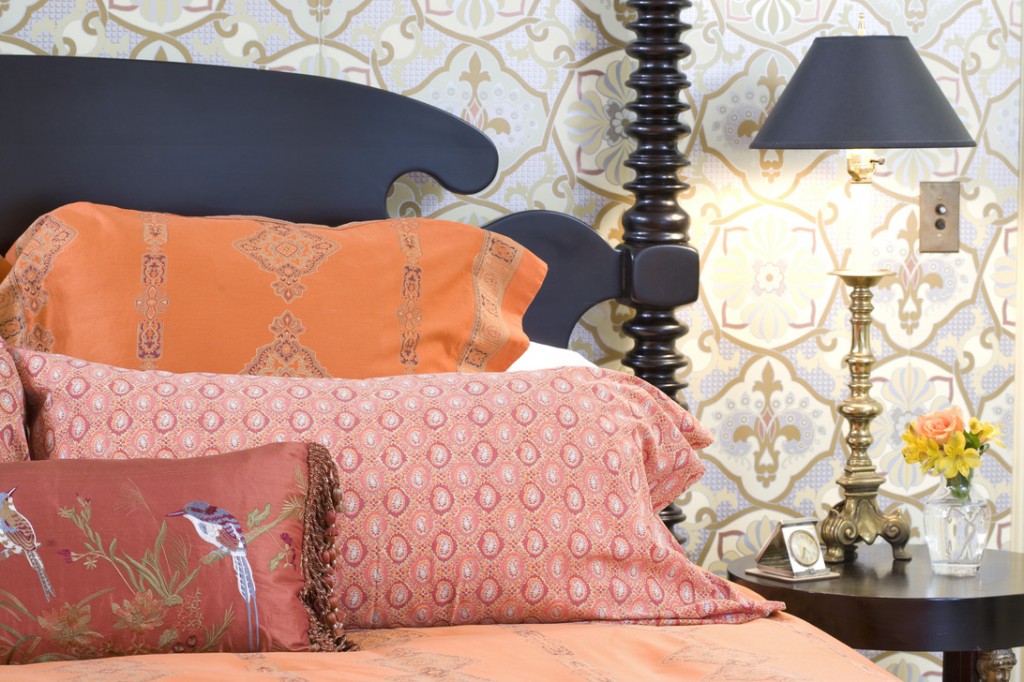 If your Bed and Breakfast is fully booked, what other inn would you recommend?
We would recommend The Manor House, The Mountainview Inn or The Blackberry River Inn  if someone wanted to be nearby or The Mayflower or the Winvian if they were looking for a comparable level of service and luxury.
Do you offer bed and breakfast deals during the fall foliage season?
We offer a package that includes a horse drawn carriage ride through the countryside.
What else would like to tell our readers about a bed and breakfast stay at Rock Hall Luxe Lodging?
I would say that our property is unique and that their stay will be unforgettable!
Special thanks to Stella from Rock Hall Luxe Lodging for providing Foliage.org with this insightful interview on a B&B stay in Colebrook, Connecticut.